Welcome to Wrinklefree Anti-Wrinkle Treatment Specialists
Wrinlkefree provides painless antiwrinlke injections in exclusive and private clinics in Dublin, Cavan, Louth, Laois, Longford, Monaghan and Westmeath. Other treatments include Dermal Filler, Chemical Peel, Frown & Worry Lines, Luscious Lips & Volumising Filler.
Confidentiality is our main objective as we know you don't want to share your beauty secrets with the world. Frown and worry lines can age your complexion and botox can gently soften these lines along with smile lines, bunny lines and smokers lines….

Continue Reading

---
Wrinklefree Procedure with Dr. Joanne O'Riordan
In this video Dr. Joanne O'Riordan successfully demonstrates their pain free anti-wrinkle procedure at their clinic in Cavan.
Confidence Booster with Wrinklefree
Why accept wrinkles when these anti-wrinkle treatments can change your life?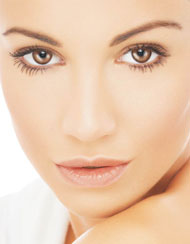 It is possible to look 10 years younger, to look and feel refreshed, friends as if you have been on holidays because look relaxed and glowing.
Both men and women report that their confidence is boosted following this anti-wrinkle treatment.
"Talk to us about your concerns today."
---
Latest From Our Blog
Check out our latest anti-wrinkle posts.
Posted by admin on Feb.25, 2013
Wedding season is coming and you may be trying to get in shape and shed a few pounds to look your best in your good frock.
Continue Reading…
Posted by admin on Feb.25, 2013
Anti-wrinkle injections are designed to smoothen out the complexion without the need for surgery or anaesthetic.
Continue Reading…